Augmented Reality Leaders.
We create Web AR y Web 360 solutions for you to increase your sales and improve your customers' experiences.
Image Tracking
Augmented Reality that is activated through pointing your phone's camera at products, packaging, POP material and printed graphics.
AR 3D Viewer
An object that is displayed in 3D and shows its characteristics from all possible angles.
SLAM
Augmented Reality that lets users place various virtual objects in their physical space in real size.
Web 360
A 360° virtual space that can be viewed from the web browser and can include Augmented Reality.
Social XR
Filters and effects to create digital campaigns on social media. We are partners with Meta Spark.
Immersive Ads
The latest advertising format. It consists of interactive display ads with Augmented Reality and Web 360.
Agency
Our team of Augmented Reality experts can create innovative solutions that fit your brand's needs. We have more than 8 years of experience developing all kinds of immersive experiences.
Studio
We invite you to produce your own Augmented Reality experiences using our Studio tool. It is easy to use and includes a reporting system to measure your project's development.
Main clients
Latest news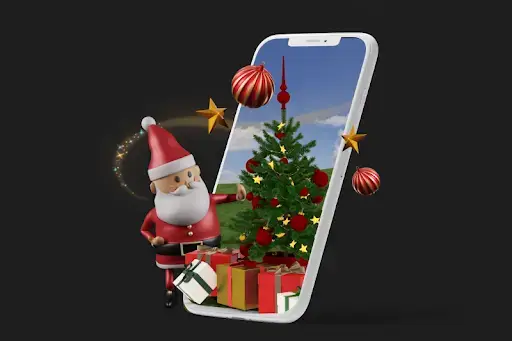 Christmas is a unique opportunity to connect with your customers and achieve great results. Discover the possibilities that Augmented Reality offers to make a distinctive impact.