Virtuality BA is the largest metaverse and immersive technologies event in Latin America. CamOn gave a talk and exhibited its solutions to the public.
The event was held in Buenos Aires this year and it was a great success. It originated in Paris, in 2017, as the first Immersive Technologies Fair in Europe. At that time, immersive technologies were just beginning to position themselves for the boom they are experiencing today.
Virtuality BA took place over 2 days, with more than 40 conferences, 120 exhibitors, and more than 130,000 visitors. The event stimulated broad community interest, focusing on the global pillars which are essential right now: immersive technologies (virtual reality, augmented reality, mixed reality, and holograms), blockchain (cryptocurrencies, smart contracts, trading, and NFTs), and virtual worlds (digital identity, spatial web, and digital convergence).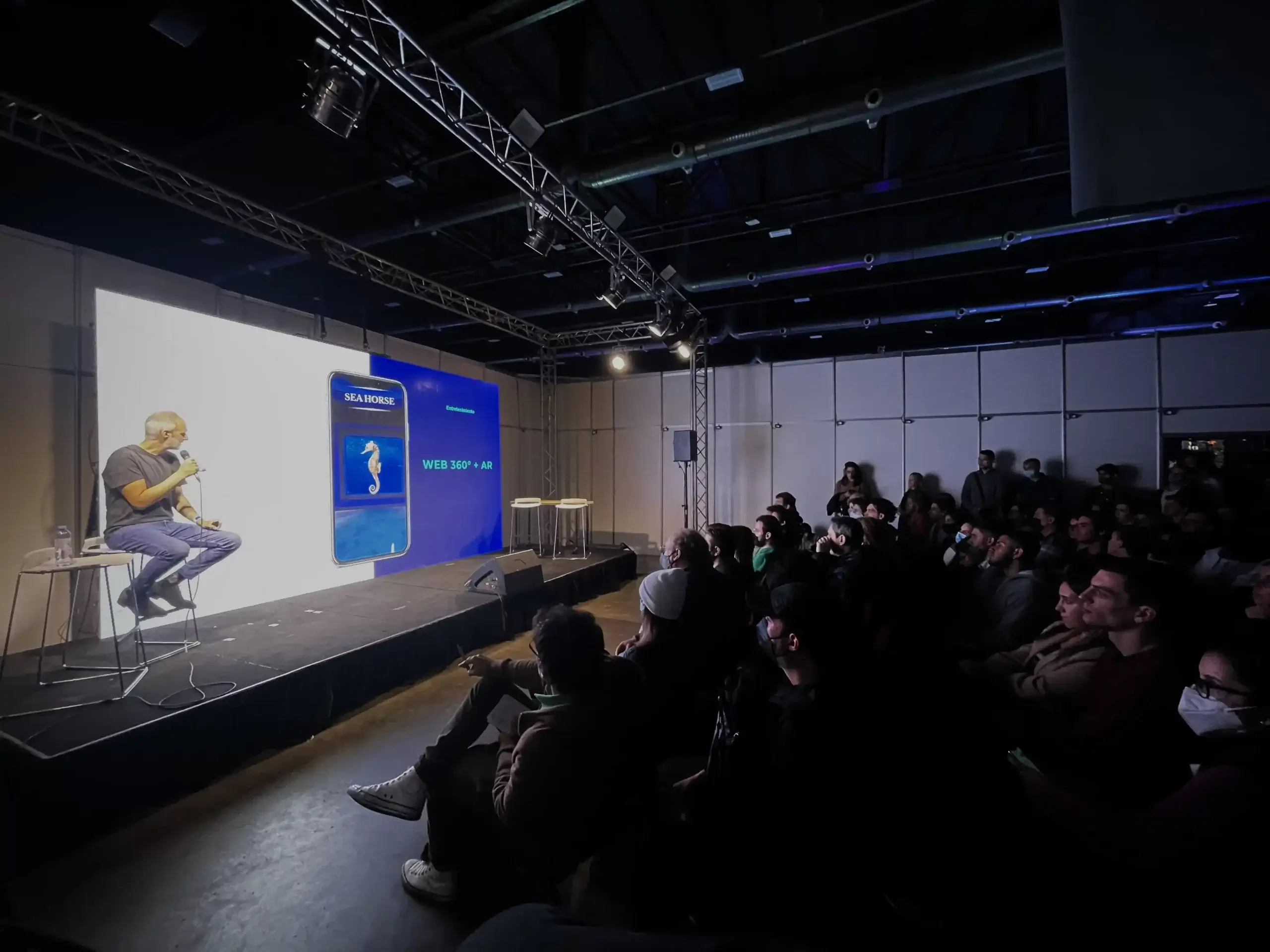 Microsoft, Meta, Sandbox, and CamOn were among the participants. Damián Alcalá, CamOn's CEO and co-founder, gave a talk on the impact of web-based Augmented Reality. He spoke to a large audience about the benefits of this solution for users, emphasizing that it is no longer necessary to have an application to access this type of experience.
He also shared success stories and gave convincing numbers about the effectiveness of these solutions in advertising and marketing campaigns: Augmented Reality experiences delivers almost 2x the levels of visual attention compared to their non-AR equivalent. Furthermore, a user spends an average time of more than 3 minutes in this type of experiences.
At the end of the talk, Damián congratulated the entire Virtuality team and emphasized how great it was to be enjoying an immersive technology event of this magnitude in Argentina.