For a co-branded action that Nickelodeon made with Luki chocolates in Colombia, a WEB VR experience was created promoting a trip contest to go to the Caribbean.
Viacom International, the entertainment media company, includes into marketing strategy alliances with key brands to reach new profiles and to encourage the interaction of their followers. Together with Casa Luker, the renowned food company, a contest was carried out inviting the audience to participate for a trip to Nickelodeon´s Hotel and Resort in Punta Cana.
CamOn was responsible of developing the experience with immersive technologies that transform the campaign into an interactive 360 ​​° platform.
How was the  experience?
For the launch of Luki Chocolate, a new product without sugar added to contribute to child nutrition, a creative campaign for social media was developed with an exclusive character: Traperro. This charismatic animated dog rapped the guidelines of the contest. Users were invited to enter the promo code of the chocolate´s packaging in Luki´s App and get access to a game. The challenge was to capture Luki Bubbles and as more promo code are entered, you had more chances to rank in the top positions.
The first prize was a trip for two adults and two children to the Nickelodeon resort in Punta Cana. Also other prizes were included as PlayStations, Xbox and purchase orders for Google Play, Spotify and Netflix.
WEB VR Formats
This action was carried out through a WEB VR experience. This formats are 360 ​​° immersive contents that are viewed directly from a mobile or desktop browser, without downloading an application. They are optimized for digital marketing campaigns in AdNetworks and Programmatic and can be integrated with banners under IAB standards.
It´s demonstrated that Web VR experiences improves the engagement, user's permanence and CTR performance, in the comparison to traditional Rich Media banner.
Click on the image below to access to the 360° experience: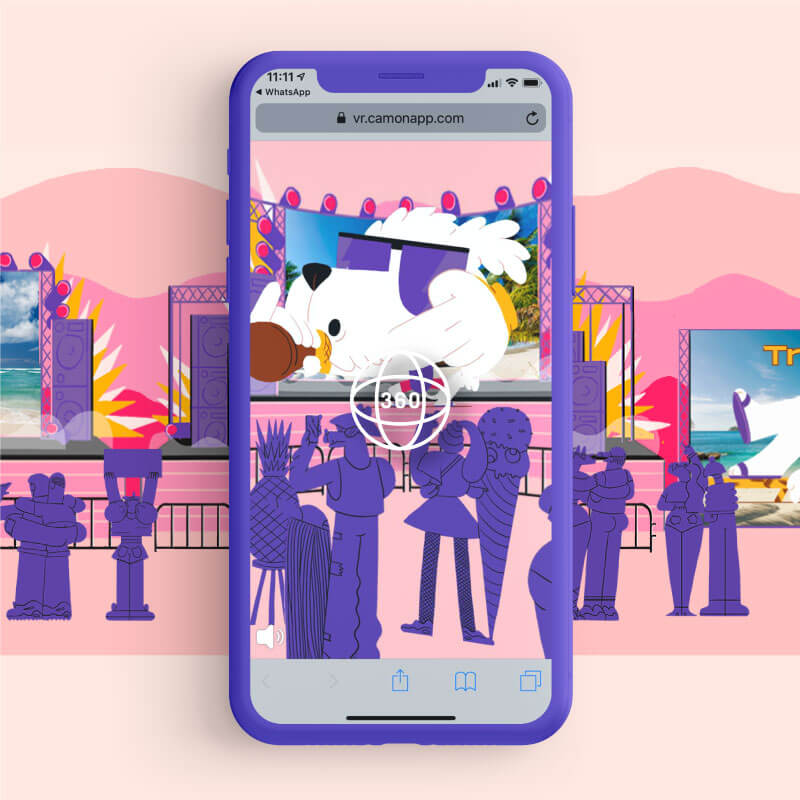 Watch the video of the action: