To present new mobile devices in an innovative way, Augmented Reality experiences were activated in one of the customer experience centers of Movistar Argentina.
Movistar Argentina developed Augmented Reality experiences for their customer service center in Capital Federal, Buenos Aires. With the technological support of CamOn, the leading immersive technology company, the initiative will be available during November at the store located on Av. Santa Fé 1644, Capital Federal.
This project aims to improve a user's shopping experience from the moment they enter into the stores looking for newly available mobile phones. To carry out this innovative solution, interactive promotional materials were developed to incorporate Augmented Reality technology on them. By downloading CamOn from Apple Store / Google Play, users get access to scan content to discover new devices with AR.
Augmented Reality is used to create virtual product testers in 3D of the mobile phone models that are offered.  This allows customers to visualize technical characteristics, functionalities and real-scale devices. In this action, the mobiles involved were Samsung GalaxyS10, Motorola One Vision and LG Q40.
These initiatives represents a great opportunity to improve customer service while innovating advantages for sales teams.
Learn more about the benefits of using Augmented Reality in Retail industry:
-Augmented Reality content can be geolocated to specific coordinates and assigned to certain stores or supply chains. In this way, encourages users to go to points of sale with promotions and gaming activations. Milka implemented this feature in "Buscadores de ternura" campaign.
-Allows transforming offline advertising campaigns into interactive experiences, providing users extra content as they scan any graphic media and with links to social media and e-commerce platforms.
-As virtual product testers are implemented, stores spaces for inventory and storage are reduced. In addition, these experiences encourage users to try products in their homes or any place outside the store without incurring in logistics costs or wasting time returning them.
-This technology brings improvements for support and assistance areas, as manuals and installation kits can be created using AR making easier the comprehension and bringing autonomy to customers.
Download CamOn and scan the image below: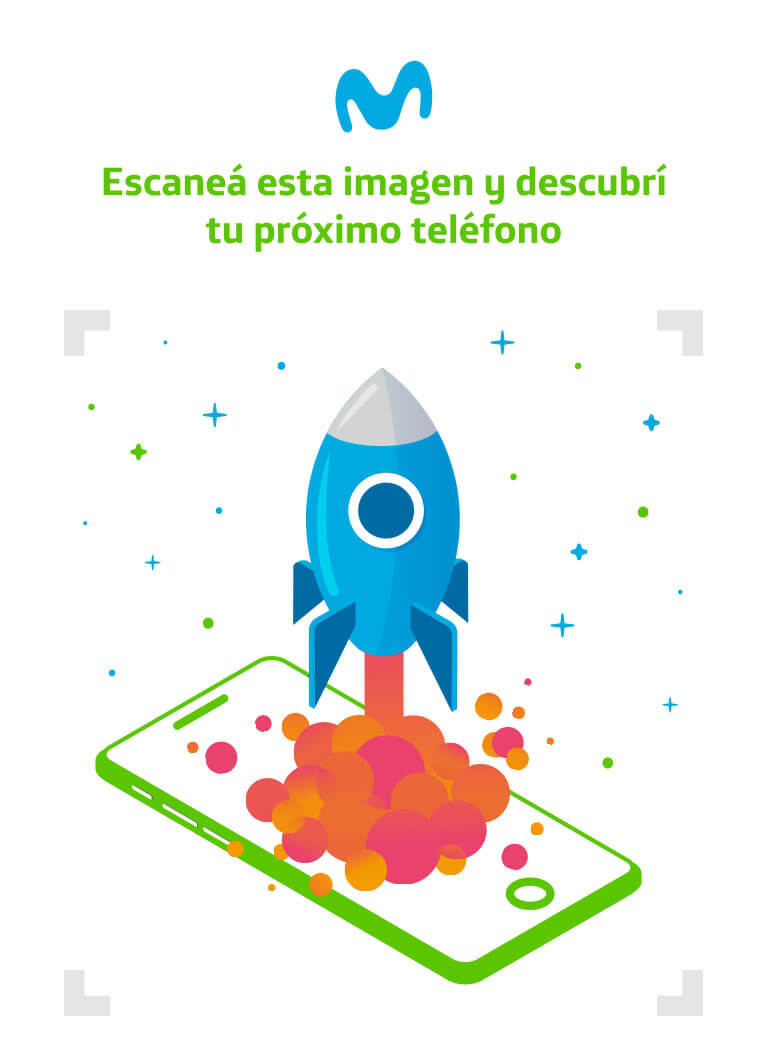 Watch the video of the AR experience: