The way we buy and interact with products and brands has changed. You don't need the physical product to get an idea of what you want to buy. Today, thanks to Augmented Reality, we can get a realistic view of things with a simple click.
Incorporating tools such as Augmented Reality can transform the customer's buying experience in everyday actions like choosing which armchair looks better in the living room, comparing the latest models of cell phones to hit the market, or trying different shades of makeup.
A study conducted by Interactions Consumer Experience Marketing showed how Augmented Reality has a positive effect on the way consumers want to buy. Among the most outstanding insights, they found that:
40% would pay more for a product they could experience through AR
61% prefer to buy from stores that offer AR over those that do not
45% like that AR saves them time and planning
77% want to use AR to see product differences, such as colors or styles
This shows that customers not only find Augmented Reality attractive, innovative and fun, but also that the experience is useful and influences the purchase decision.
2 Examples of Augmented Reality Implementations in Retail
Telefónica
The telecommunications company used a new strategy to reach consumers with its products in the context of the pandemic. Through the creation of a 360° virtual store, they exhibited new cell phone models, interactively displaying their technical characteristics and main functionalities. In addition, they include trial models so the user can have a 3D real scale visual, as well as direct access to a salesperson.
Scan the QR Code to try the experience: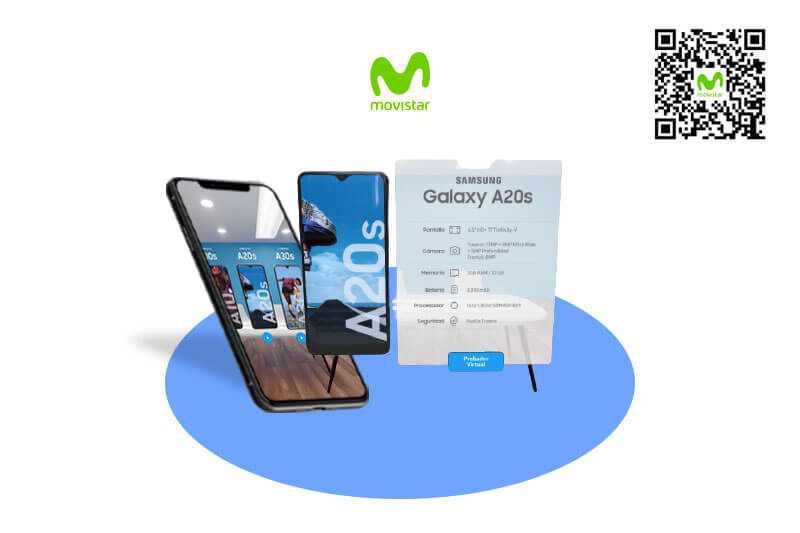 L'Oreal
To promote Vichy and La Roche products at points of sale, interactive 360° experiences were created that users access by scanning a QR on the store display. By walking around the virtual environment, information is obtained about the sunscreens and recommendations for use. In addition, there is an Instagram filter section for consumers to try out products and exclusive discounts are offered with a promotional code. Finally, there is a roulette wheel to play and participate for free product samples.
Scan the QR Code to try the experience: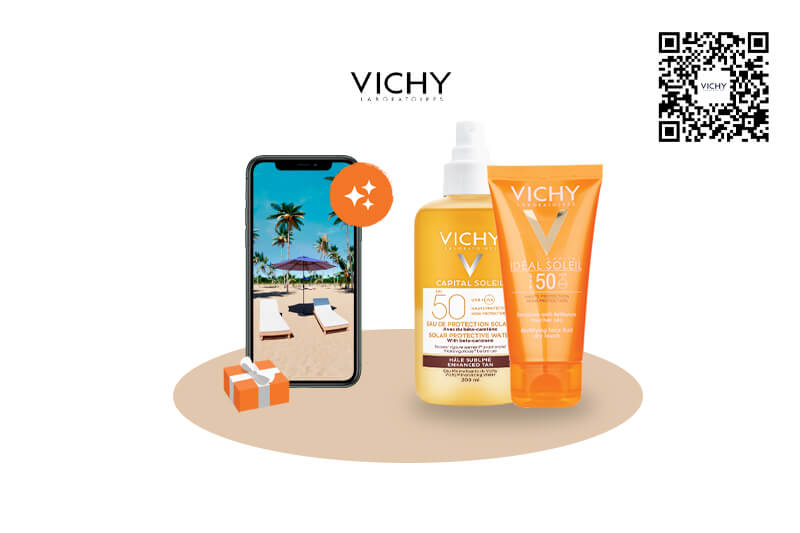 How to Apply Augmented Reality to Your Brand's Campaign
New web solutions, which do not require the use of an application to display immersive content, let you can create campaigns without entry barriers, aimed at intentional purchases. Both 360° experiences, such as product trials (Web AR) or their combination, could be included in your product packaging, POP material, events and activations or any marketing media you decide to use.
If you want us to advise you on how to include these technologies in your communications and marketing strategy, contact us at ads@camonapp.com
We would love to help you come up with proposals for your brand!