This summer Movistar Argentina invites you to visit their main customer experience centers on Argentina´s Atlantic coast to try new mobile models as you dive into a new reality.
The Atlantic coast is the most important tourist destination in Argentina during summertime and also a strategic place for brands to interact with their current and potential customers while they are  in holiday mode.
For this reason, it's essential to create and develop marketing activations which allow users to experiment and test products in innovative ways. It is important interact with these potential consumers and take advantage of their increased receptivity during holidays .
In the case of Movistar Argentina, they decided to launch an Augmented Reality campaign in their customer experience centers on Atlantic coast to continue with their initiative of using immersive tech at point of sales.
In this way, those who approach the stands of Mar del Plata, Miramar or Necochea, can select and test their next smartphones through immersive experiences.
This project aims to show mobile equipment without necessarily having physically available stock. Through Augmented Reality, 3D models of smartphones were recreated to visualize both the technical characteristics and also their functionalities. Users can test the Motorola G8 Play, Motorola E6 Plus and Samsung A10 in real scale and with a 360º view.
With this campaign, Movistar Argentina wants to surprise customers who are looking for new products and also use AR tech tools to attract customers with new ways of buying.
Download CamOnApp and scan the image below: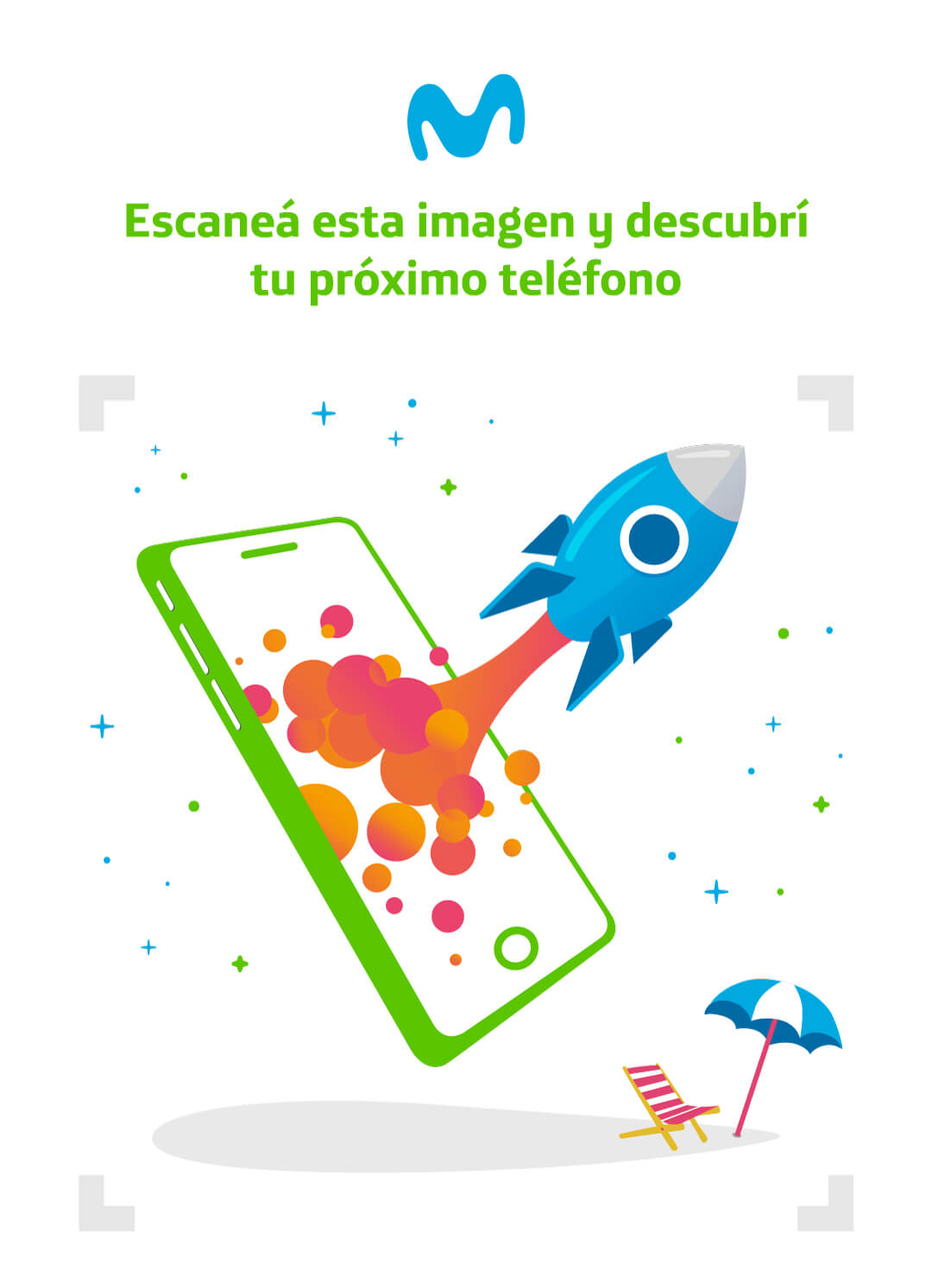 Watch the video of the AR experience: